Our Leadership
Executive Director David J. Waters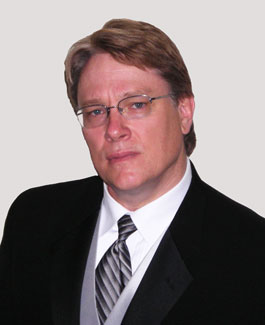 Dr. Waters received his BS (1980) and DVM (1984) degrees from Cornell University and his PhD degree from the University of Minnesota (1992). From 2000-2014, Dr. Waters served as Professor of Comparative Oncology in the School of Veterinary Medicine and Associate Director of the Center on Aging and the Life Course at Purdue University. Since 2000, Dr. Waters has served as Executive Director of the Gerald P. Murphy Cancer Foundation, a not-for-profit research institute located in the Purdue Research Park that is committed to defeating cancer and other age-related diseases through basic, comparative, and clinical research. He is nationally recognized for his work on utilizing pet dogs as models of human aging, and is an expert on the comparative aspects of prostate cancer in men and dogs.
After Dr. Murphy's untimely death in January 2000, the Gerald P. Murphy Foundation appointed Dr. Waters as Executive Director, reaffirming its commitment to excellence in biomedical research. Dr. Waters is nationally recognized for his work in the field of comparative medicine and prostate cancer research. Trained as a comparative oncologist and veterinary surgeon, he offers a unique perspective to the field of cancer research. He is one of the few scientists who has expertise in both the fields of cancer and aging. In 1997, Dr. Waters was one of 120 scientists summoned to Washington DC by the Director of the National Cancer Institute to plot the Prostate Cancer Research Agenda of the United States. In 1999, he was the recipient of a prestigious Brookdale National Fellowship in recognition of his potential as a leader in the field of gerontology. In 2001, at the age of 42, he became one of Purdue University's youngest Full Professors when he was promoted to Professor of Surgery and Comparative Oncology. He has served on study sections for the Department of Defense Prostate Cancer Research Program, the California Cancer Research Program, and the American Association for Aging Research (AFAR). As Executive Director of the Gerald P. Murphy Cancer Foundation, Dr. Waters served on the U.S. National Committee of the International Union Against Cancer (UICC). His research has been funded by the National Institutes of Health, American Cancer Society, Department of Defense Prostate Cancer Research Program, and private industry. Dr. Waters' research findings have been published in a variety of prestigious scientific journals including Prostate, Journal of the National Cancer Institute, Carcinogenesis, Cancer Epidemiology Biomarkers and Prevention, and Journal of Gerontology.
Dr. Waters' research, which targets the underexplored intersection of the fields of aging and cancer, is aimed at developing personalized cancer prevention products and other interventions that promote healthy longevity. Under his direction, the Murphy Foundation is home to the Exceptional Longevity Data Base and the Exceptional Aging in Rottweilers Study (EARS), the first systematic study of the oldest living pet dogs in North America. This groundbreaking work champions the idea of unleashing dogs to provide a national resource for studying genetics and life style factors that contribute to healthy aging. This work directly complements ongoing research on human centenarians conducted by investigators with the New England Centenarian Study and others. A video clip highlighting Dr. Waters' research on "canine centenarians" distributed to ABC TV affiliates aired to more than 20 million people nationwide in January 2007.
Board of Directors
---

Ilene Adams
Indianapolis, IN
Ms. Adams serves as Treasurer of the Board.


---
Joe Brady
Cleveland, OH
---
Dr. Andres Carrillo
Pittsburgh, PA
---

Les Harris
Aguanga, CA
---

Dr. Gerald M. Kenny
Seattle, WA

---
Dr. Aimee H. Maras
Dundee, IL

---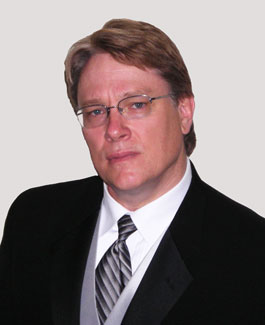 Dr. David J. Waters
West Lafayette, IN
Dr. Waters serves as President of the Board.